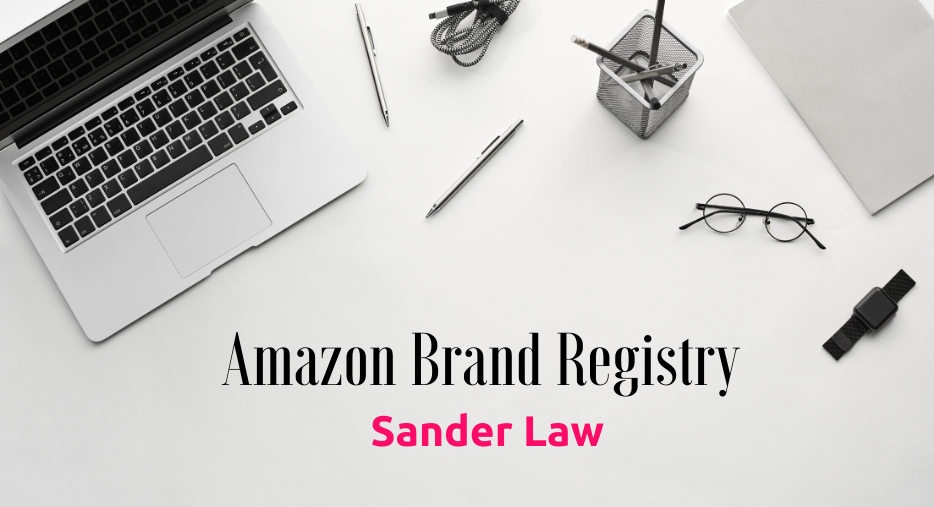 Amazon Brand Registry
Do you sell your products on Amazon? Then you likely know how often copycat merchants pop up using your branding or selling knock-off products. To combat this, Amazon has set up the Amazon Brand Registry allowing brand owners to register their intellectual property (IP) rights with Amazon.
Who can register with Amazon Brand Registry?
In order to access the Amazon Brand Registry you will need:
an Amazon account
a current registered trademark for your branding (e.g. brand name, logos)
to verify that you are the owner of the registered trademark
Types of trademarks protected?
With the Amazon Brand Registry, you will submit information about your trademark registration to Amazon. Amazon will accept trademark registrations for:
Word/Standard Character marks (e.g. STARBUCKS®)
and
Design/Non-standard character marks  (e.g. Starbucks logo ®) 
As well, Amazon will accept trademark registrations from a number of different countries, including Canada.
It is important to note that Trademark rights are national in scope. That means you will need to register with Amazon for each country you sell and want brand protection.  For example if you sell in both Canada and the US, then you would submit your Canadian Trademark registration to Amazon as well as submit your US Trademark registration to Amazon.
Benefits of Registering with Amazon Brand Registry
enhanced search features to find infringing content & sellers (e.g. by image or ASIN)
Amazon proactively protecting your brand through their automated mechanisms
simplified procedure to report infringers to Amazon
Don't have a trademark registration?
Sander Law can prepare and file your trademark application, and process it all the way to its registration.
Contact Sander Law today to get started.
The above content is for informational purposes only and is not legal or professional advice.