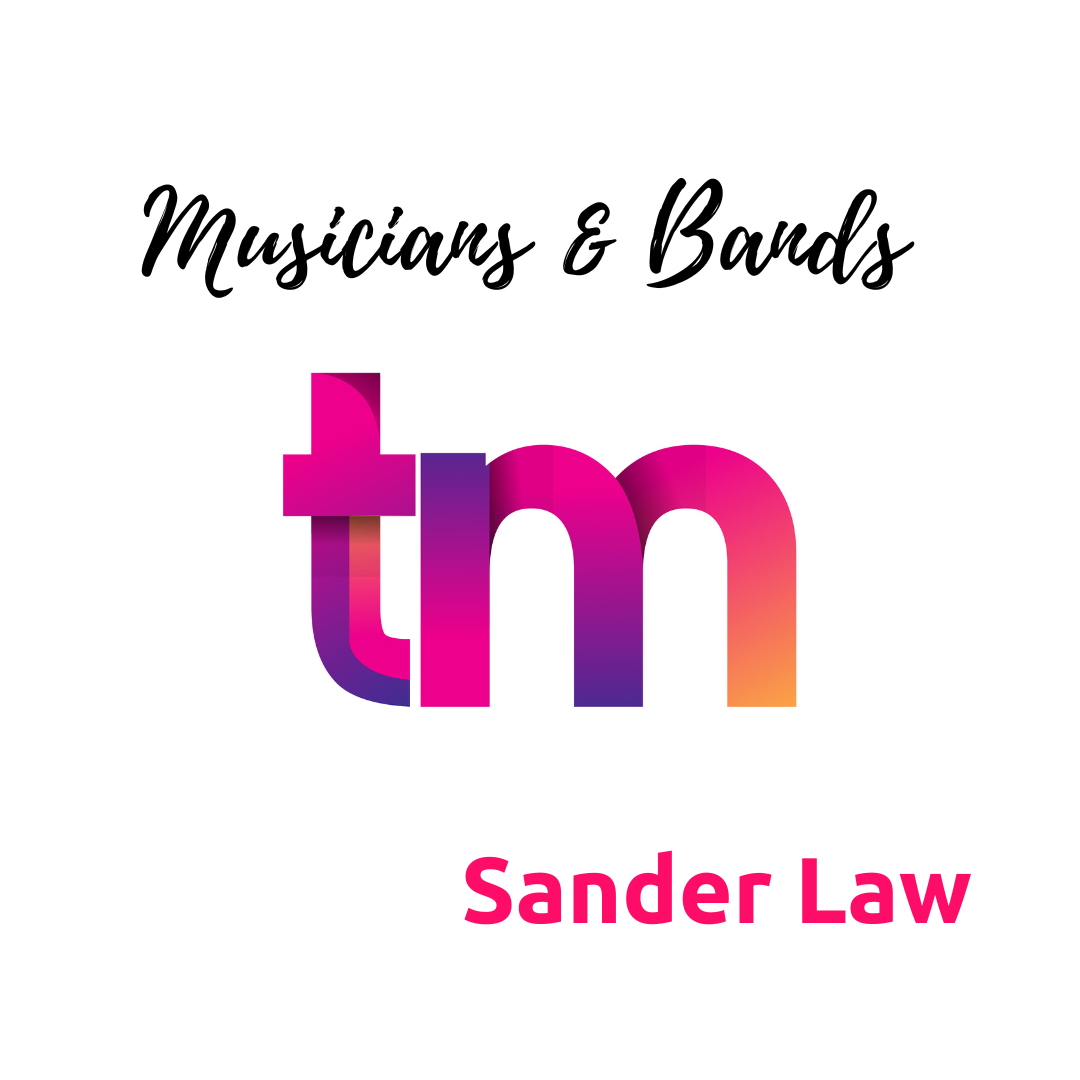 Trademark Registration for Musicians
Are you a musician? in a band? Then you have trademarks that are worth protecting through trademark registration!
Examples of Trademarks
Below are some of the types of branding you could register as trademarks, and examples of musicians with registered trademarks in Canada and/or US.
Artist Stage Name: LADY GAGA, BRUNO MARS, DR. DRE, EMINEM
Band Name: PEARL JAM, RADIOHEAD, WEEZER, U2, DESTINY'S CHILD, OUTKAST
Album Name: REPUTATION (Taylor Swift), AMERICAN IDIOT (Green Day), PURPLE RAIN (Prince)
Artist/Band Logos: Pearl Jam Stickman Design, Prince Symbol, Mouth Design (The Rolling Stones)
Song title: BLANK SPACE (Taylor Swift), AMERICAN IDIOT (Green Day), ZIGGY STARDUST (David Bowie)
Song lyric: CAUSE WE NEVER GO OUT OF STYLE (Taylor Swift)
Fanbase: SWIFTIES (Taylor Swift), LITTLE MONSTERS (Lady Gaga)
Trademark Goods and Services
In a trademark application, you need to indicate the types of products or services that are sold in association with the trademark. For music related branding, the following are some of the products and services you would want to protect in your trademark application.
Audio/Visual: audio and video recordings, downloadable music, records, cds, audio tapes and cassettes etc.
Merchandise: Clothing, t-shirts, posters, stickers etc.
Entertainment services: musical performance, live performances
Website: providing information on entertainment services and music, online store
Interested in registering your trademarks? Contact Sander Law to get started!
The above content is for informational purposes only and is not legal or professional advice.