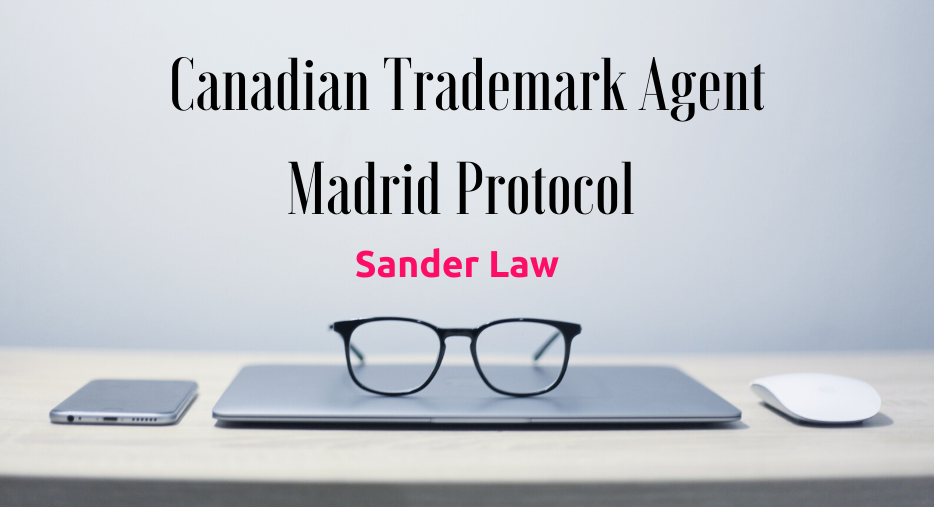 Canadian Trademark Agent of Record for Madrid Protocol applications
When protection of an international registration is extended to Canada, the Canadian Intellectual Property Office (CIPO) will send a Courtesy letter indicating that all future correspondence regarding the Canadian application will be sent to either:
the Applicant; or
an appointed Canadian Trademark Agent residing in Canada.
This means that the Applicant's foreign attorney outside of Canada will not receive future correspondence regarding the application.
Some of the correspondence that will only be sent to the Applicant or the appointed Canadian trademark agent include:
Further Examiner Reports
Default notices
Approval notices
Refusal notices
In order to avoid confusion, delays and missed deadlines regarding the Canadian application, it is strongly recommended to appoint a Canadian Trademark Agent to act as the agent of record and to receive all CIPO correspondence for the application.
Sander Law offers a Canadian Trademark Agent of Record service for Madrid Protocol applications (flat rate fee)
Designate Sander Law as the Agent of Record for the application
Receive all CIPO correspondence for the application
Forward CIPO correspondence to you, the foreign attorney, upon receipt
Additional assistance available:
If requested, Sander Law can assist in the prosecution of the Canadian application, such as responding to objections in an Examiner Report (*additional fees apply)
Contact Sander Law today to act as Canadian Agent of Record for Madrid Protocol applications