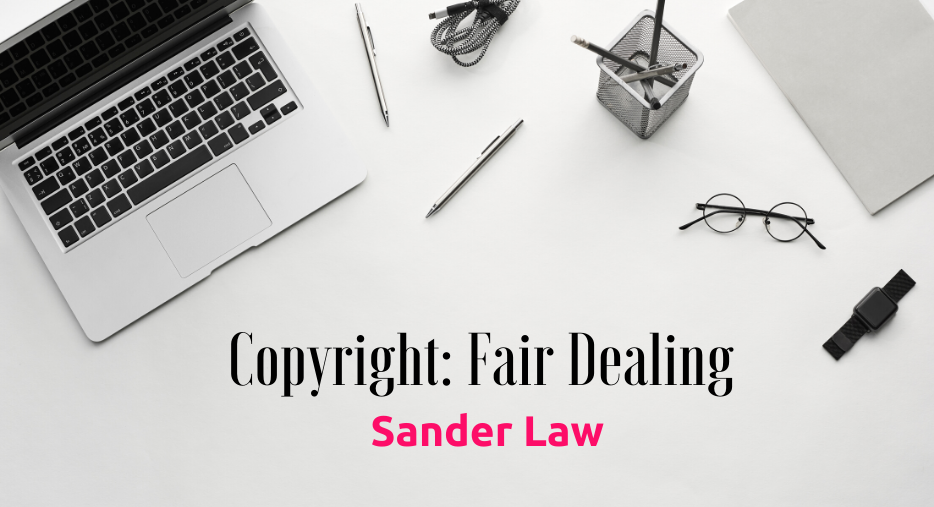 What is Fair Dealing?
Fair Dealing is a type of exception to Copyright infringement and is defined in the Canadian Copyright Act.
What is Copyright Infringement?
Generally a copyrighted work is infringed when a person reproduces or publishes the copyrighted work (wholly or in part) without permission from the copyright owner.
If the use of the copyrighted work falls under one of the categories of Fair Dealing, then there is no copyright infringement.
Types of Fair Dealing
It is considered Fair Dealing when the purpose of using the copyrighted work is for:
research;
private study;
education;
parody; or
satire.
As well, Fair Dealing also includes the following purposes, provided you identify the source of the copyrighted work and identify the original creator:
criticism or review; or
news reporting.
Contact Sander Law to discuss your intellectual property (IP)!
The above content is for informational purposes only and is not legal or professional advice.