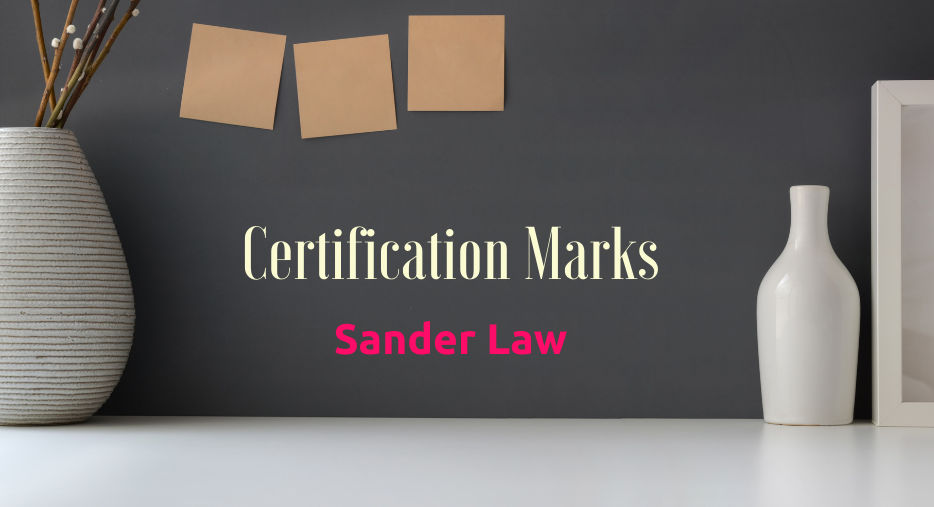 Trademarks vs. Certification Marks
The purpose of a trademark is to distinguish the goods and/or services of one entity from goods and/or services provided by others in the marketplace. In contrast, the purpose of a certification mark is to distinguish the goods and/or services of a defined standard from the goods and/or services that do not meet the defined standard.
General Requirements for Certification Marks
For certification marks, the owner must not engage in the sale of goods or performance of services that the mark is used. Also, under the certification mark model, you are permitting others to use the trademark to indicate that they meet a defined standard (e.g. it's others using the trademark to indicate they meet the standard, not the registered owner using the mark). For example, if the certification mark relates to accounting services, the owner of the certification mark cannot provide accounting services themselves.
Ownership of a regular Trademark & a Certification Mark
As an example regarding ownership of the same mark, an entity may own a certification mark CERTO in association with accounting services (e.g. they certify individuals that meet the standard for accounting services), and the same entity may also own a regular trademark for the same CERTO mark. However, the regular trademark may be in association with, for example, educational services in field of accounting but not for actual accounting services.
Interested in registering your trademark or certification mark? Contact Sander Law to get started!
The above content is for informational purposes only and is not legal or professional advice.